Montford
Asheville's Most Historic Neighborhood
Welcome to Montford!
Whether you are a visitor, new to the neighborhood, or a longstanding resident, Montford is a great place to be. A portion of Montford is a National Register Historic District. Recent years in Montford have witnessed the renovation of many of the neighborhood's residences by individual families and a myriad of industrious bed and breakfast owners who have helped to restore the district to its former splendor. The residents of Montford welcome you. It's the people here, through all their efforts, that make this neighborhood a great place!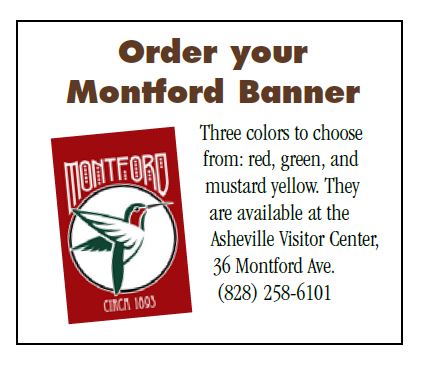 Jerry passed away around noon Friday 11, 2021. I met Jerry for the first time when I was a volunteer for the Montford Music and Arts Festival. I saw right away that this man had rare talents, along with a giving and sharing personality. Despite chronic health issues,...