Montford
Asheville's Most Historic Neighborhood
Welcome to Montford!
Whether you are a visitor, new to the neighborhood, or a longstanding resident, Montford is a great place to be. A portion of Montford is a National Register Historic District. Recent years in Montford have witnessed the renovation of many of the neighborhood's residences by individual families and a myriad of industrious bed and breakfast owners who have helped to restore the district to its former splendor. The residents of Montford welcome you. It's the people here, through all their efforts, that make this neighborhood a great place!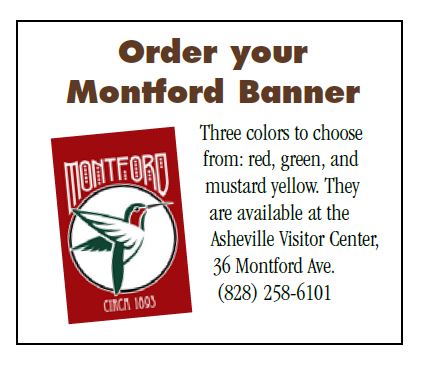 Come join us this Saturday from 4:30 - 6:30 for the Montford Fall Fest & Neighbor Meet-Up. It will be held at two locations: 56 Pearson and Montford Garden (Corner of Montford Ave. & Waneta St.) See the attached poster for the details.