Enjoy a casual stroll on winding paths nestled between colorful, sweetly scented blooms. Explore reflections in a secret garden pool and the unique flora of western North Carolina when you visit the twelve enchanting gardens on the 2021 Historic Montford Garden Tour.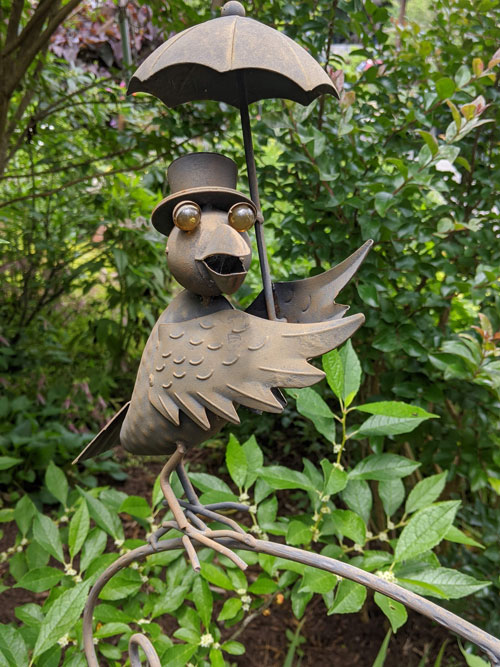 Chaos Garden
A celebration of color, this lush garden is pollinator and wildlife certified—so no chemicals are used—yet the garden is fairly new. The house was built in 2015 on a challenging urban lot: red clay soil and lots of debris. The owner, who traveled the world for work, treats this garden as a stay-at-home retirement project, adding plants all the time. Look for a fairy garden and yard art.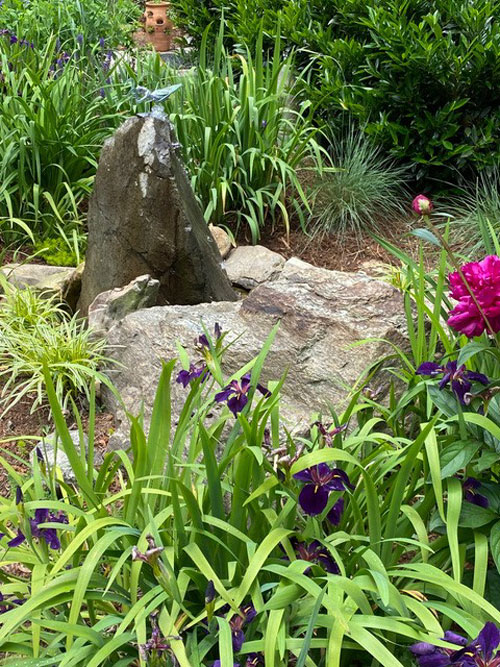 Garden Therapy
Now six years old, this informal urban garden was the creation of its owner, a professional landscape designer who bought the new house at that time. He started with the builder's standard foundation plants and has added structure with native pollinator trees. A boulder fountain in the front yard and a small pond and waterfall in the back add drama.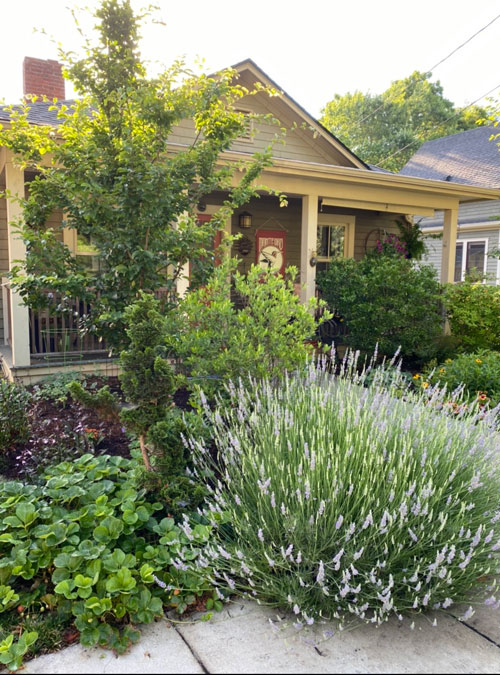 Moon Dance
Who needs a lawn? This petite garden is a wildlife haven, thanks to judicious use of pollinator plants—including some for night pollinators—and the owners' delight in watching praying mantises, monarch butterflies, even snakes. The house itself is 100 years old and boasts a native serviceberry tree, but the owners have enriched the existing landscape with more native plants.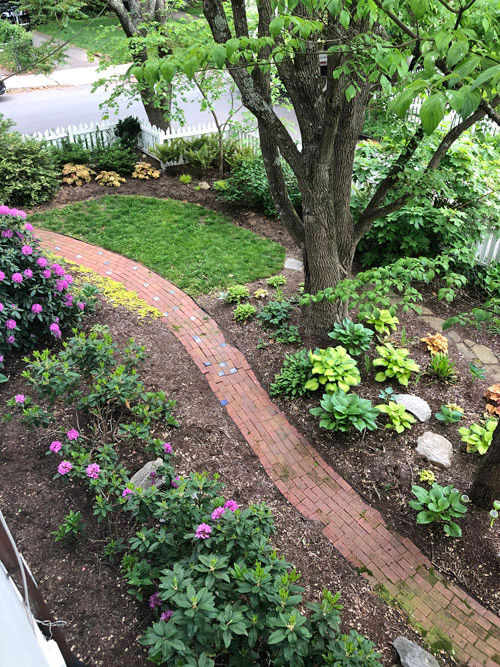 Evergreen Dreams
When the current homeowner moved in, the garden was a tangled mess with patchy grass and a few "random" shrubs, so she got to work learning to garden. Guiding principles included lots of plants that provide greenery all year or that smell good (like daphnes, edgeworthias, hellebores, and anemones). A large round patio is the family's social center, and the fish pond adds interest.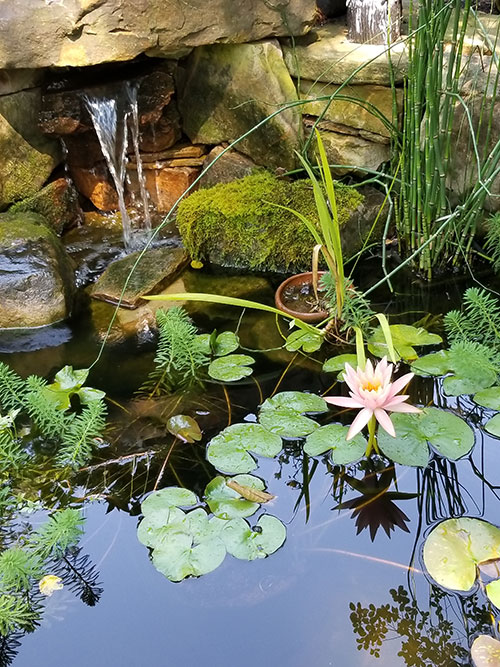 The Eva Clark Garden

The gardens of this century-old house hold lots of memories, with a massive white oak and huge mockernut tree, as well as heirloom snowball viburnums, hydrangeas, irises, and cactus. Once the Flint Street Inn, the property is now private, with a gazebo and a moss garden. Constantly updated, the gardens have been tamed in recent years to provide a wonderful visual experience.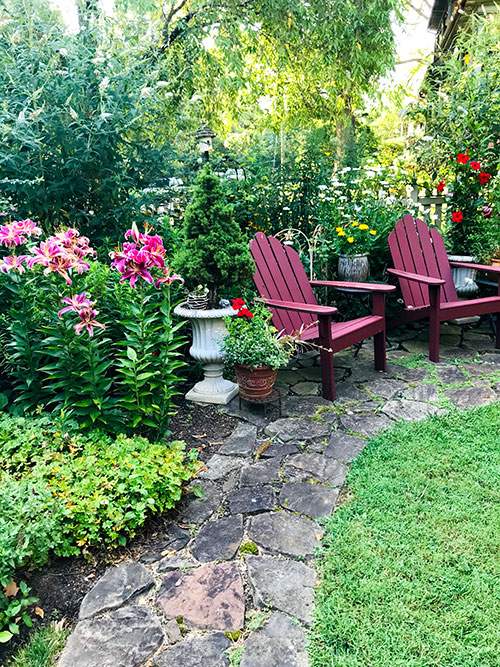 Alive with Spirit!
Anchored with flowering perennials and sprinkled with colorful annuals, this relatively recent garden—the current owners got it in 2007—has a vintage feel. The house is 125 years old, so appropriate "cottage garden" plantings include roses, peonies, delphinium, clematis, and lilies, to name a few. Pesticide free, the garden is fed compost produced on site. Enjoy the walkways!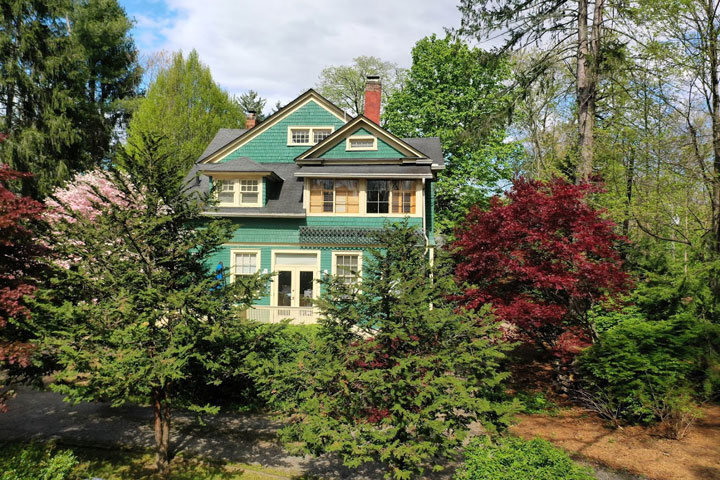 Peace and Delight
This classic Montford garden keeps evolving. Today, as the setting for the Cumberland Falls Bed & Breakfast, the gardens provide many ways for guests to relax. There are two waterfalls and a koi pond, plus a fire pit and "fairy doors." Anchor plants include strawberry hydrangeas, crepe myrtles, rhododendrons, and highlights include sculptural trees and dramatic mature vines.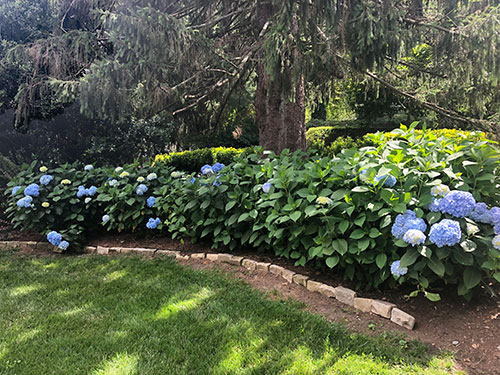 Serenity Falls
Grace, elegance, and lots of TLC. The home's owner since late 2019 appreciates all the time spent over the last 120-plus years to create a place to stay home and appreciate nature. Bold lines and careful plantings of trees and shrubs create the structure, while water features and lighting installations keep the feel cheery and modern. The plum cherry tree produces delicious fruit.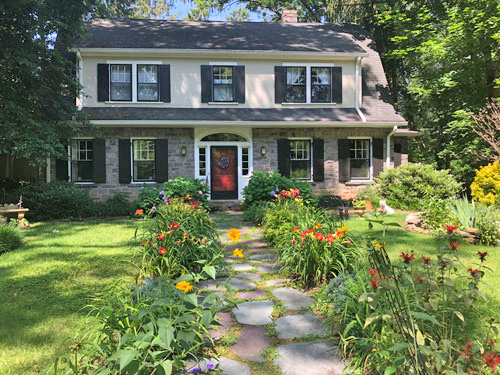 Sentimental Journey
Not so long ago this garden was seriously overgrown, clogged with ivy and a decrepit fish pond. Improvements by the last two sets of owners—family members—mean that something is blooming beautifully from spring through fall, including a cast of pollinator plants. Many of the plants were sentimental family heirlooms brought from former houses. The daylilies rock.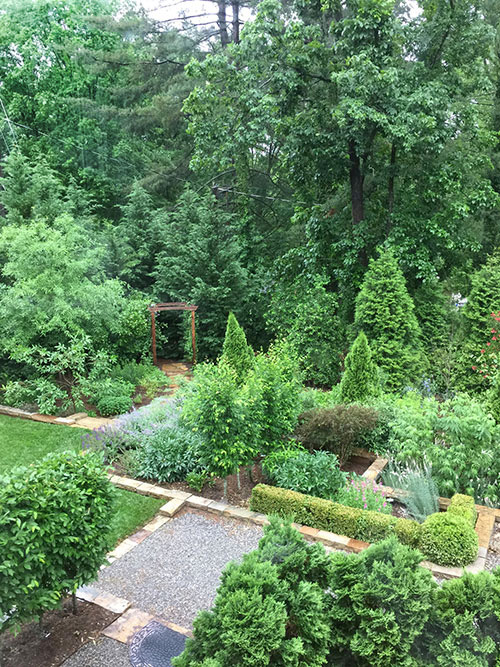 Prim and Proper
Green power rules in this 15-year-old statement garden: all shades and textures of green, arrayed around the 70-year-old house and its sloped setting. Conifers, boxwoods, flowering shrubs, and a modest selection of perennials mix well. Rectilinear stone walls help the eye move from "room" to garden "room." A knot garden and the trim pea-gravel pathway are the owner's favorite parts.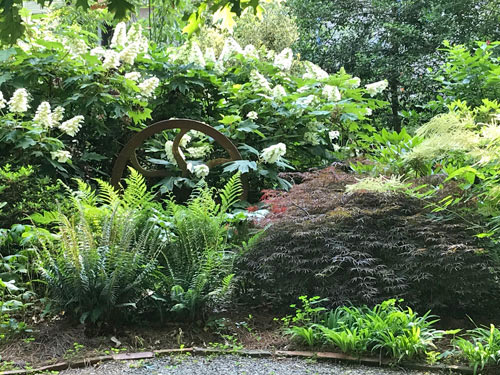 Montford National Forest Wilderness
Paw paw trees, serviceberry, silverbell, sourwood; pipevine, milkweed, and turtlehead; black cherry and and American holly. These are all native flowering trees, and hard workers in this pollinator paradise certified by Asheville GreenWorks' Bee City USA-Asheville program, and the exuberant garden shows it. The owners have been transforming the garden for 35 years.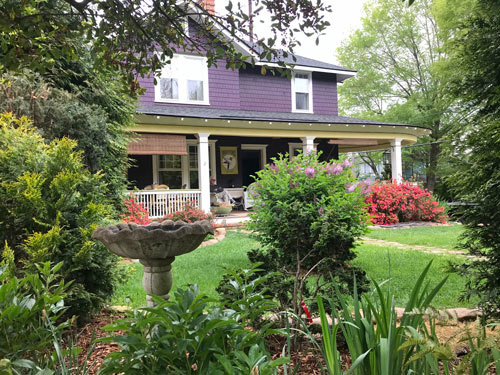 Not-So Secret Garden
Situated on a busy corner, this garden is planted with multiple goals in mind: privacy from street traffic, space for entertaining, and the ability to alter the garden structure as interests change. One of the owners, a retired landscape contractor, uses dry-stack stonework in pathways and walls so they are easy to modify. Look for several unusual weeping specimen plants.