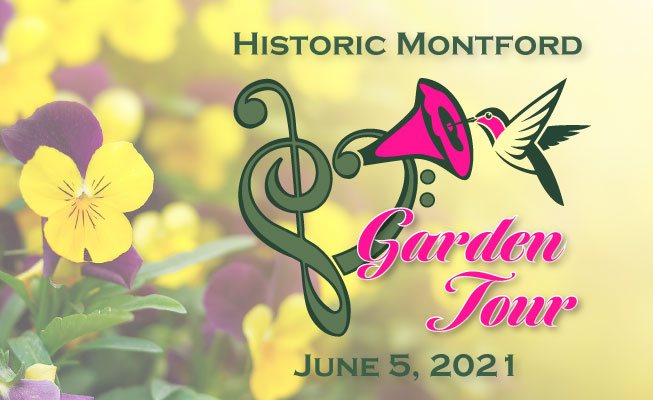 Welcome to the Historic Montford Garden Tour!
Here comes this year's big springtime event: the 2021 Historic Montford Garden Tour, the community's first garden tour in 17 years. The tour date is Saturday, June 5, from 10am to 5pm (rain date is Sunday, June 6). Featuring 12 distinctive Montford gardens, the all-day tour will raise funds for community initiatives.
Our gardens highlight a variety of landscapes. Several of the gardens grace homes that are more than 120 years old, while others are more recently built.
This year's garden tour adds special ingredients to the mix: live musicians will be performing at many of the gardens, including blue grass, jazz, folk and classical styles. And a commemorative oil painting will be available through silent auction at the artist's own garden.
Reserve your ticket here to celebrate spring in our beautiful Montford gardens! Tickets will also be available for cash purchase at the Asheville Visitor's Center beginning May 21 until sold out.